Fancy aperitif platters, sandwiches, sushi, birthday cakes or desserts?
Order online and collect from a store
For every taste and occasion
Whether it's for a birthday party, company drinks or workshop catering, discover our varied party platters: delicious party breads, sandwiches, aperitif appetisers, sushi and tempting desserts and cakes. Offers may vary depending on the region.
Cumulus points and MPRO
Collect Cumulus points on every order! Do you have a Migros business (MPRO) card? If you pay and collect on site, you'll also get a 2% discount on every purchase you make!
Delivery to certain regions
In and around Zurich, Berne, Basel, Aargau and Solothurn, we'll gladly deliver to your home or office..
Less stress, more time for your guests
From aperitifs to business lunches
Are you planning a company or team event? Do you have a baptism, wedding or child's birthday coming up? Choose the party package that suits your occasion and the number of guests. We prepare everything freshly for you - so that you can spend more time with your guests.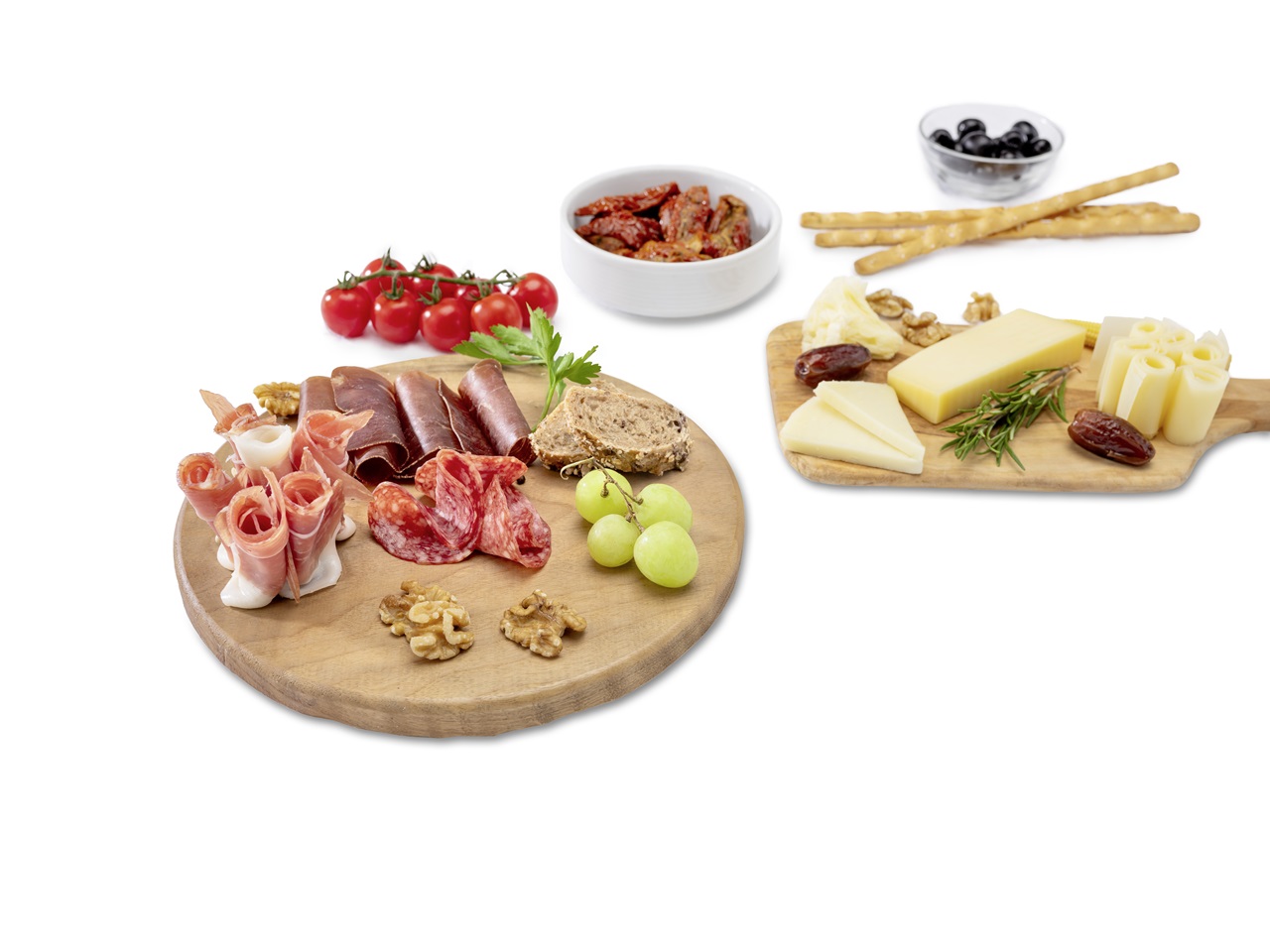 Do you want it to be savoury
Aperitif platters with antipasti or veggie appetisers, cheese or meat platters, pain surprise, sushi, sandwiches, or tasty bites - discover our varied and original offers.
Or rather sweet?
There's so much to choose from, including sweet temptations like mini desserts or miniature cupcake platters, lemon cakes, various cakes, or pies such as Black Forest gateau, chocolate and princess cake.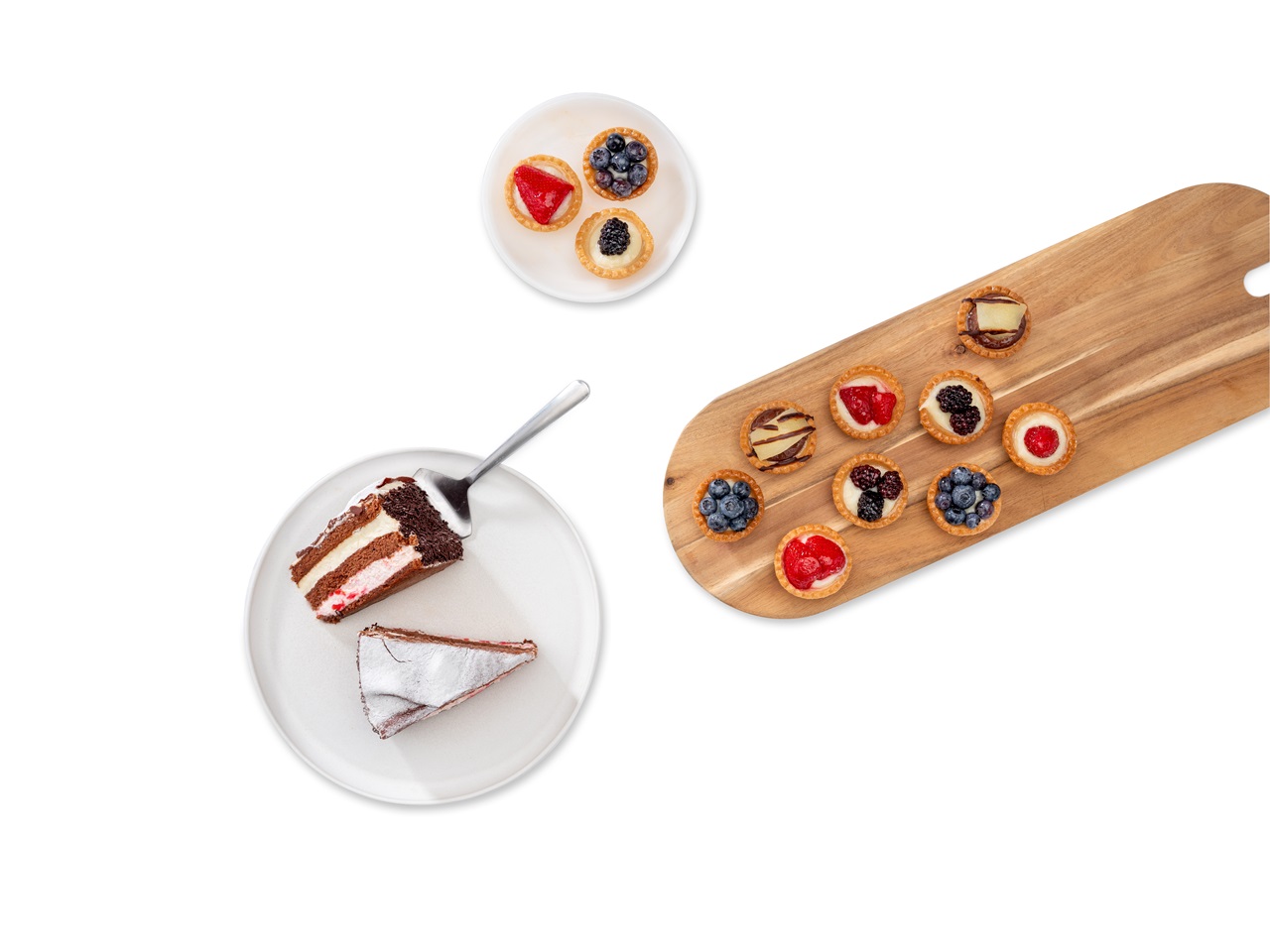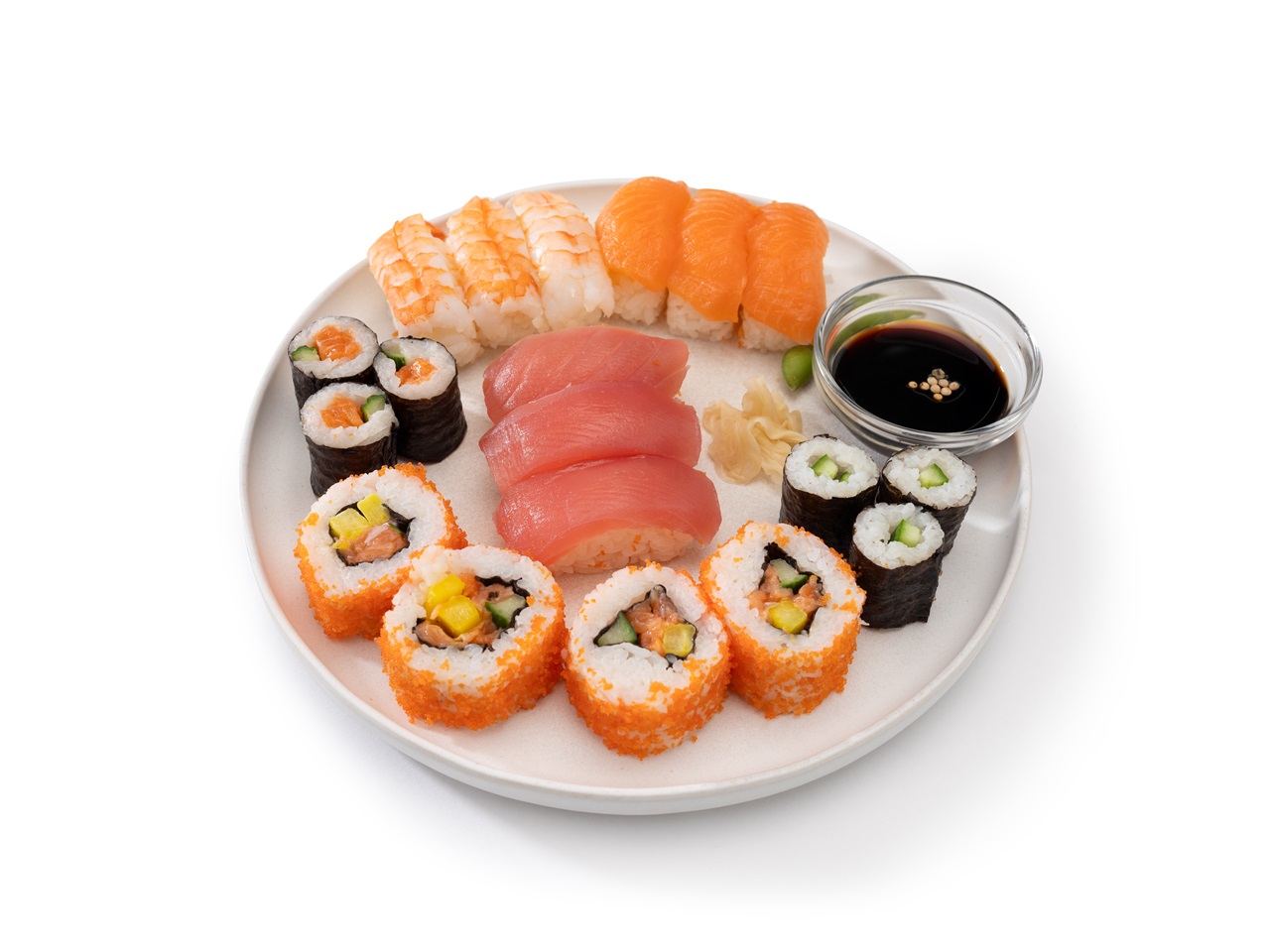 Regional differences
Migros Party Service offers are varied and differ from one region to the next. At selected branches, we also offer pizza, hot dishes, tapas and mezze platters, fruit platters, various special breads and decorated princess or football cakes for successful children's parties
Frequently asked questions
Migros Party Service is a party service that offers catering that you order and then pick up yourself. In some regions, we can also gladly deliver to you! Here's how it works:
Use the search function to select the product range for your region
Fill your shopping basket
Pick up your order at a store. In some regions, we can also deliver to your home.
Our product range spans everything from traditional aperitif platters (cheese, cold cuts, vegetables or mezze) and appetisers to canapés, sandwiches, pain surprise and sushi platters. And of course we also have sweet food! In addition to desserts and pastries, we also offer regular and children's cakes and pies. Our range varies from one region to another.
Our selection of sweet and savoury options is ideal for relaxed and social events. Whether it's for aperitifs, a birthday party, family reunion, christening, Christmas or New Year's Eve celebration, graduation party, company drinks, business lunch, workshop or a conference, we have everything you need!
Throughout Switzerland! Depending on the region, you can pick up your order at your local Migros restaurant or take away or even your local Migros supermarket. You can order either online or directly on site. Find a store near you now!
Orders must usually be placed three days in advance, although some products take less time or longer to produce. Certain stores offer same-day or next-day pick-up/delivery on orders placed over the phone. Select your desired store - the last minute options are listed in the "Help & Contact" section.
Our delivery service is available in and around Basel and north-western Switzerland as well as in the cantons of Berne, Aargau, Solothurn and Zurich. Simply choose a store and check if we also deliver to you.